From my heart to yours..
I would be honoured if any of these images connect with you, helping you to express what you love on the walls of your sacred spaces.  Artwork is available as high quality, archival prints, and originals.
I am available for mural enquiries and you are welcome to contact me for a quote and concept design.
Big Love,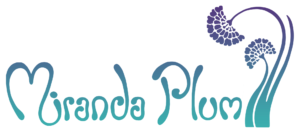 Miranda Plum is a visual artist, muralist, free-form dancer and coach for other budding and blossoming creatives.
Her artwork is an evolution of her journey into the Self. This journey has taken her to embodying the rhythms of her own energy and to the awareness that what we create holds the vibration of the state it was created in.  For this reason her art has come to hold her accountable to the quality of her own inner states of Being.
What this means is, both our art and our life is an extension of our inner state.  What we create outside of us resonates with the same vibrational quality of our inner state. Our outside world is an image of our inside world.
What is interesting about understanding our art and our own Being as vibration (energetic) is, we come to realize that people sync up to that energy.  How we feel, they come to feel.  The energy we create our art in, our audience can access that and feel it too.
We know this because we sync up to songs, movies, friends and our family's inner states without having to think about it. We even seek out certain songs, music and people because we know that it will make us feel a certain way.
Visual art is the same.
We can affect the world around us simply by taking care of our energy.  Creating beautiful art comes from cultivating a beautiful state inside of us when we are creating it!   And of course surrounding ourselves with this art contributes to the quality of our inner kingdom.
Coaching
Along side her art Miranda is a coach/mentor, offering one on one coaching and a program called The Energetics of the Arts.  It is designed to take other creatives deep into energetics and create alignment between their Self, their Art and their Life so as to run as one synergistic continuum. Read more on this here.
Artwork for purchase
Miranda held a solo exhibition in 2021 and some originals and many prints are available for purchase here. She has two main styles:  works on paper with vibrant water colour inks; and painting on wood or canvas using polyurethane (woodvarnish). As the creative journey continues she is constantly pushing and exploring these mediums, developing styles that are unique to her along the way.
Projects
She is currently working on a number of street art projects in her home town of Carnarvon, West Australia to create large scale paintings for people to sync up to 🙂 She will be touring with Creality Touring Arts Festival in May and June 2022 as a visual artist and dancer (yep, sometimes doing both those things at the same time!) you can keep up to date with her on social Media at IG @miranda_plum_arts or FB @mirandaplum_artist.
You can also connect by subscribing to her mailing list in the form below or contact her by email miranda@mirandaplum.com
Read More