"What we create holds the vibration of the state it was created in"  Miranda Plum
6 months one on one coaching Plus the Energetics of the Arts Programs held at this price for a limited time before some big changes are being made!
My programs are designed specifically for creatives of all crafts to lift and expand them at the core, vibrational level.
Whatever we create is an extension of ourselves.  Our art and our business is our creation, just as our life is in a constant state of design.
To up-level our business, and to evolve as artists we must shift it on the level of core beliefs and energy or there will be no shift, only a rearrangement with the same things playing out.
my 3 programmes, Rise, Magnetic and The Money Prophecies are designed to lift your vibration, charge up your pulling power and expand, both creatively and financially.
  It allows us to create mastery and feel control over our inner and outer world until our Being, our craft and our life become synergistic – it moves as one, each part complimenting and enhancing the other.
  Treating your Self, your Craft and your Life as one energetic continuum.
Its a leap in consciousness.  A radical (and beautiful) paradigm shift.  A homecoming to your God-given potential.
"Thank you! Such an inspiration and the value of this course is world class" @frequencyartist
Currently the package of all 3 programmes includes one on one coaching! Which means we can get really specific about the needs for your creative journey, how to integrate this foundational work and how I can support you.
If you have any questions about any of the offerings you are also welcome to contact me at miranda@mirandaplum.com
Walk with me for 6 months: $1,222
 – Includes 6 x 1.5 hour coaching calls over Zoom.
+ 3 signature programmes – Rise, Magnetic and The Money Prophecies
*NOTE: The Energetics of the Arts program uses the Facebook platform and is split over 3 private groups.  You will receive an email with 3 links where you need to request access to each group.  Check your emails immediately after purchase.
You will also receive 3 x free manifestation images – specifically designed symbols to overlay onto photos to help bring you into your energetic alignment.
Here are some more insights into each parts of the program….
Rise –   The catalyst for Creative Transformation: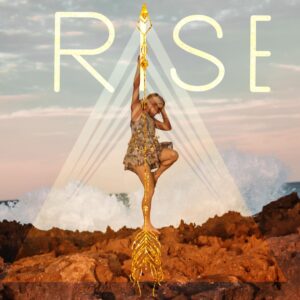 Set up your energy that you want to create from. Learn how to tap into your energy body so that you can choose to create from a desired essence – knowing that whatever you create will hold the same energetic signature.  This is for creatives who want to bring mastery to their work, starting from their core being as their art AND their business is an extension of that.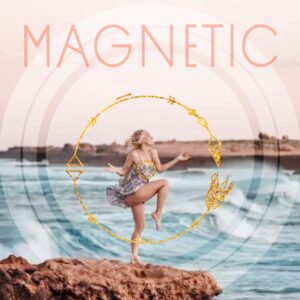 Magnetic – Holding the Infinite Potential: 
An artist's power lies in their magnetism – their ability to attract an audience and build forward and upwards momentum with them. Magnetic is about charging up your pulling power as an artist.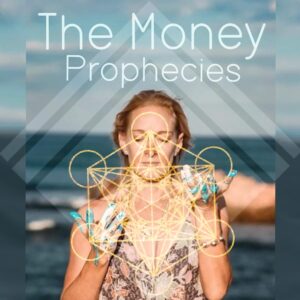 The Money Prophecies – Aligning to a New Paradigm:
It's time to collapse the way we have been viewing money and rebuild a world where money's power is attached to care, connection and integrity.   Creatives, already tapped into the energies of flow and connection, have a wild opportunity to change their own lives and the world by shifting their relationship with money and taking responsibility for it's flow.
The Money Prophecies offers the powerful shift that artists require to expand and hold new levels of financial flow, freedom and responsibility.
Miranda Plum cannot and does not give any guarantees on results or earnings with her information, courses, programmes, masterminds, mastercourses, coaching, plans, tools or strategies.
You recognize and agree that nobody and nothing part of Miranda Plum or the Unstoppable brand has made any implications, warranties, promises, suggestions, projects, representations or guarantees whatsoever to you about future results or earnings, or that you will earn any money with respect to Miranda Plum's programmes, courses, programmes, masterminds, mastercourses or coaching, and that we have not authorized any such implication, promise or representation by others. There are no guarantees of results of future earnings.
Miranda Plum and Unstoppable are, in no way, associated or in business with Facebook. This site is not sponsored by Facebook in anyway.  Facebook is a trademark of Facebook, Inc.one on