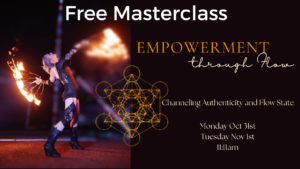 I agree that we build on the shoulders of everyone who comes before us. This is certain.
But a sense of authenticity and newness is required as creativity and evolution are really one and the same.
The artist who dare enough to voyage within,
The artists who are brave enough to go into all corners of their lives and find their own creative source from their unique path they tread,
The artists who are wise enough not to people please and who back their craft 10,000%
These are the artists who blaze the trail.
These are the artists who all the other artists follow and look up to.
The ones who dig deep in themselves, not excavate from other people.
And we need to understand the role of artists in order to fully embrace the potential here.
Artists are a bridge.
We are a channel of energy where we re-calibrate information and transmit.
When people receive us they sync up to the recalibrated energy and shift.
We flow energy and in order to be open we need to trust, dig deep and undam all the areas that are stagnant. We need to be able to receive.
To receive the Self
To receive the Divine and
To receive Others
In order to do our job, In order to serve, In order to evolve. 
To be a wide open channel is powerful as what we give has the power to heal.
But many of us forget to receive. The giving part is way more comfortable.
This 2 day class is designed to activate your flow and  bring out your unique offerings. 
Fill out the form below for your spot in this one-off MasterClass. Connect with you soon..